Yarn Girl's Hood Weekend Sweater
After many years, I have finally finished my first sweater, well the first one I started, I seem to have finished a few other sweaters in between the start of this one and its completion. This sweater had me dragging my feet every which way. First I stared the hood about 3 years ago and then put it aside for almost 9 months. Then I knit up the sleeves and let it linger again before racing through the front and back. Once all the parts were knitted up and blocked, I let it sit in the seaming pile for 5 months before I forced myself to knit this beauty up. Now why did I fight it so much?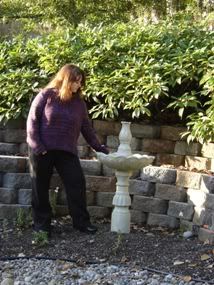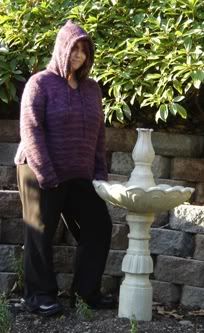 Manos through the years...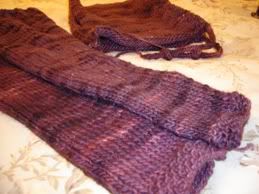 Sleeve Island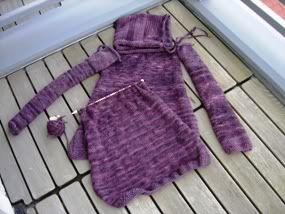 Almost knitted!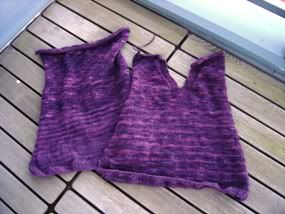 Got the main parts done!
Blocking in the wind
Yarn: Manos Del Urugay in Thistle
Gauge: 4.5 sts to the inch
Pattern: Yarn Girls Guide to Simple Knits
Things I would do differently: I would learn how to knit sleeves that AREN'T TOO LONG!