Baby Baby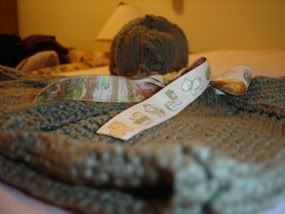 I knit up a baby raglan sweater and hat for my soon to be born cousin. We do know the baby will be a boy but I knit the sweater in a neutral green just in case! I even found the cutest baby ribbon for the sweater's neckline at Nancy's Sewing Basket on Queen Anne.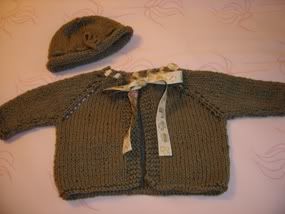 Yarn: Mission Falls 1824 Cotton
Gauge: 18 sts/ 24 rows = 4"
Pattern: Plymouth Yarn Pattern